This site is intended for adults over the age of consent only.

There will always be one exclusive photo here.
Now that social media is a thing (yeah I'm getting old!) you can follow me WildChyldBBW on Instagram (R Rated) or WildChyldBBW on Tumblr (XXX) for more freebies
Join now if you'd like to see my entire archive! Its only $5 to join but its got over 22 years of content!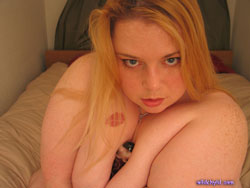 Click the pic to see it full size

All Rights Reserved 1996-2018
About Me - Free Photo -Sex Blog -Join Here - Free Video - Members Entry