This site is intended for adults over the age of consent only.

Members get 4 full photoshoots & 2 videos per month for only $10.
This is one less risque photo from one of my recent photo sets.
For more photos try checking out my blog.
Sometimes I'll post a few thumbs from my latest sets there.
Join now if you'd like to see the rest of my sexy pics!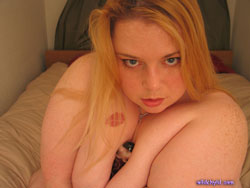 Click the pic to see it full size

All Rights Reserved 1996-2008
About Me - Free Photo -Sex Blog -Join Here - Free Video - Updates - Members Entry